Peer Study: What Growth Channels Provide The Best Marketing ROI for Startups?
Mike Krass •
April 19, 2017 •
3 minutes to read
Mike Krass first presented this story on stage at New Orleans Entrepreneur Week 2017.
What fancy 'marketing trend' has caught your attention recently: Account-based marketing for B2B companies? What about influencer marketing for consumer brands? Or virtual reality with the futuristic crowd?
The appropriate response before applying any of these techniques to your business should be:
Hold the presses – is our company even ready to plan and execute on those opportunities?
Have we exhausted each level of the most efficient growth opportunities (word of mouth, referrals, etc.) before moving up the ladder to the next most efficient and profitable growth opportunity?
The purpose of my session at NOEW and this article are to:
Help readers answer a fundamental question: Is my business even ready to invest in traditional sales or marketing growth strategies? A step-by-step guide to answer bullet #1
First, what do we mean when we say "marketing" or "growth"?
Are we referring to…
Advertising?
Word of mouth marketing?
Social media marketing?
Search engine marketing?
Influencers?
Partnerships?
Inside/Channel Sales?
Branding?
Design?
I find it helpful to reframe the question in terms of resources expended:
"Marketing" will cost your organization both time and money. So how should you invest these resources?
How do I use my time and money most efficiently?
There was this guy by the name of Steve Blank. Who invented something called the Investment Readiness Level chart.
Entrepreneurs can use Steve's invention to determine if they are ready to raise venture capital (or not). Steve uses this invention to determine if he wants to invest in a startup (or not).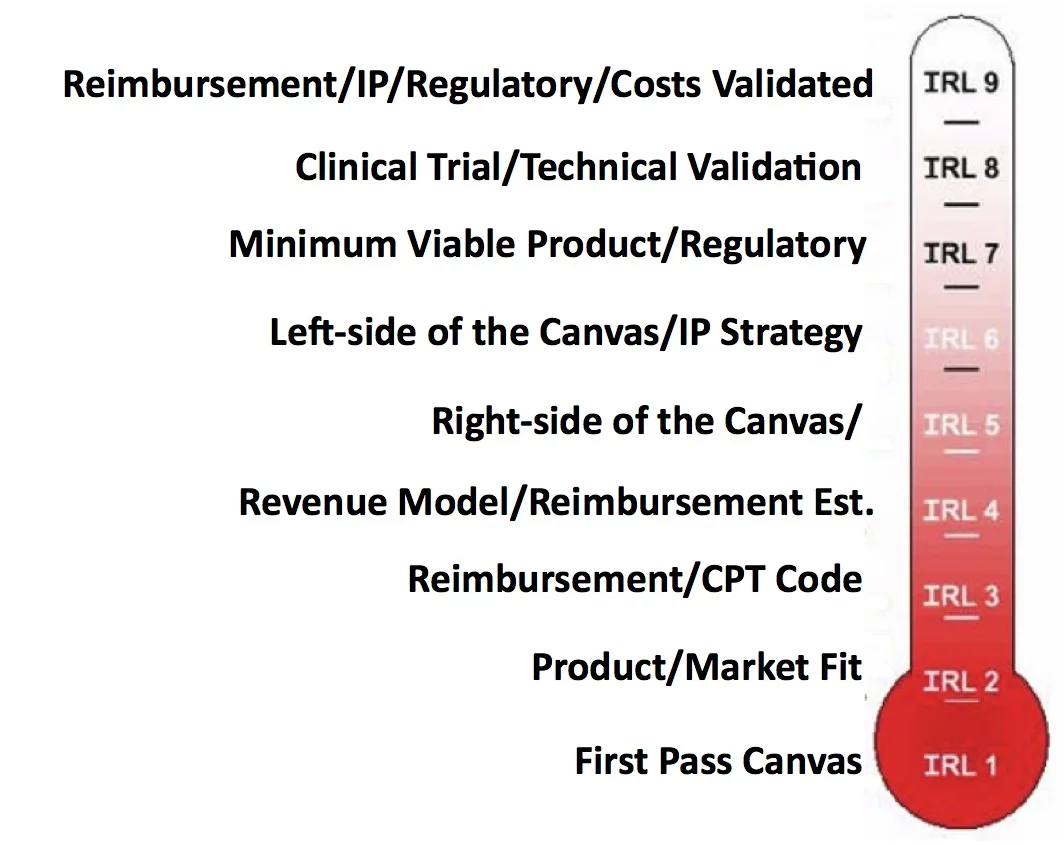 We wanted to research and publish a Growth Readiness Level chart for sales, marketing, BD and other growth opportunities.
To create this Growth Readiness Level chart, we surveyed a set of peers with the goal of answering:
What growth opportunities should startups/early stage companies invest in and in what order?
Once we had the key question that we wanted to answer we needed to source a panel of peers to share their experience. We dipped into our own network and found a peer group interested to take the survey. Collectively, this group oversaw: Annual growth budgets of $100k - $100MM+
$100,000,000+ in annual sales
Average company size anywhere between 250 - 5,000 FTEs
Roles range from "Manager" to Vice President (VP)
What did the peer study find?
We asked the peer set to order the growth opportunities based on:
Effective at driving marketing or business outcomes
Time vs Money investment
Growth opportunities were ranked in the peer survey from most effective to least effective.
From top to bottom, the peers created an order of growth opportunities startups should invest their time and cash into:
A product with strong product/market fit
Content Strategy & Marketing
Referral Marketing
Influencer Marketing
Public Relations
Email Marketing
Channel Sales
Video Advertising
Partnerships
Outbound Sales / Display Advertising
Broadcast Advertising (TV/Radio)
Direct Buy Advertising
Outdoor advertising (billboards, transit advertising, stadium sponsorships)
Ranking these opportunities against efficiency at driving business outcomes as well as investment of time versus money, the peer survey discovered that product market fit as well as referrals/inbound marketing channels were the best use of time and cash for startups.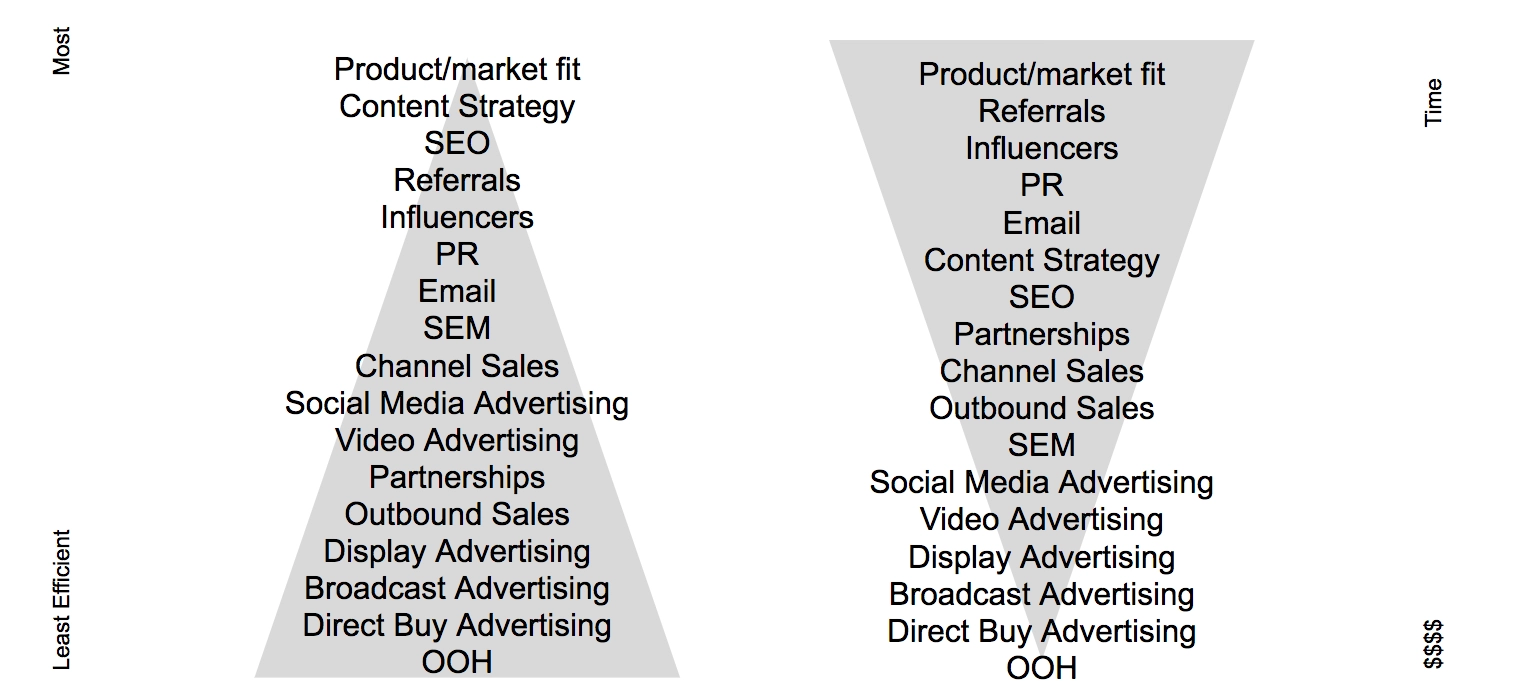 Summarizing the peer feedback
In four bullets, the peer set said that startups should invest time and cash in the following growth channels (in order):
Product/Market Fit
Inbound/Channel/Outbound Sales
Inbound Marketing
Outbound Marketing
Curious to learn more about this peer survey? Want to ask Mike a question about the results?
Drop him an email at [mike@mkgmarketinginc.com]('mailto:mike@mkgmarketigninc.com?subject=Growth Readiness Pyramid Question').