From Day 1 to 2,555 - Happy 7th Birthday to MKG Marketing!
Mike Krass •
July 25, 2018 •
4 minutes to read
MKG Marketing is about to complete our 7th full year being in business, a feat in and of itself because only 50% of businesses survive to the 5 year mark (United States Bureau of Labor).
Pause for celebration.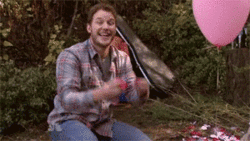 Celebrating our 7th birthday starts with a few critical THANK YOU's to people who have existed in the MKG orbit. In no particular order I'd like to thank...
The MKG team. You are the engine that makes clients sprint toward us at full speed to ask "Can we please work together?" Bravo to each and every one of us for being fearless every single day at work.
Clients in our Portfolio. We exist to serve your digital marketing needs. Thank you for being brave and trusting that our process is in the best interest of growing your business.
Partners in our Ecosystem. There have been too many partners to count in our ecosystem. Know that us celebrating another year serving our customers and growing our talents as a team is possible because we have amazing partners who supplement/augment gaps in our service offerings.
Because you can do anything you'd like on your birthday (har har :) I'd like to take a moment to reflect on the past year at MKG.
Reflection: Process = Scale
In the past 365 days we added one Digital Marketing Expert to the MKG team: Jenna Hasenkampf, one of our rock-star Account Directors.
Jenna has a tremendous amount of experience implementing scalable processes that set expectations (amongst other benefits) with our clients and team members.
Thinking about all the work we've done in the past 365 days: I honestly feel like we are punching way above our weight class as an agency.
Process, combined with experienced Digital Marketing Experts, allow an agile agency like MKG to box with the heavyweights.
And while Jenna drove a lot of process implementation, the entire team embraced agile as a way of thinking to continuously improve these processes that allow us to serve our customers better.
When asked what our secret sauce was for the past year, my honest answer would be Process with a heavy dose of Experience.
Reflection: Product / Market Fit MATTERS
For those who are unfamiliar, we begin the discovery process with new clients using a set of Scoping and Discovery questions.
These questions are a tool for the potential client to educate us about their business, industry and overarching needs.
For the first five years at MKG, we didn't ask prospective clients to go deep on the way their product(s) or service(s) fit into the marketplace.
I have personally learned that is a mistake.
Regardless of annual revenue, years in business or capital investment, the one issue we weren't addressing completely in the discovery process with new customers was a lack of clarity around product/market fit.
Why does this matter?
Because without a clear, customer-driven answer to "Have we achieved product/market fit" our jobs become increasingly more difficult.
If the client doesn't have a clear answer to product/market fit, how can we reach the appropriate prospects for them via SEO and PPC?
Hypothetically speaking: If we aren't reaching prospects that represent personas of a potential customer, are we wasting our collective time, capital and energy?
Product/market fit matters for all businesses: Early stage ventures up to mature companies. It's our teams job to dig deep with our clients to honestly answer "What makes you different and better?"
Reflection: Strength as a Group
Let's take a ride into the wayback machine to high school history class: Who can tell me what a Roman Phalanx formationlooks like? What about a Turtle formation?
If you have watched the action movie 300, you've actually seen both formations before.
From the outside looking in, the value of these formations jumps out at you: They are strong, hard-to-penetrate fighting formations that are successful when executed well as an entire group.
In short: They are strong as a single group.
Phalanx and Turtle formations can withstand losing positions here and there. But the moment large chunks of positions are lost the strength of the group begins to break down.
How does this relate to digital marketing?
Over the past year at MKG I've noticed on multiple occasions that we are Strongest Together as a Team.
Anything that draws away from our team working together as a single group, like the Romans and their Phalanx or Turtle formations, draws focus and energy away from our common goals and visions.
The NBA Champion Golden State Warriors are a recent organization that highlighted Strength as a Group with their slogan "Strength in Numbers."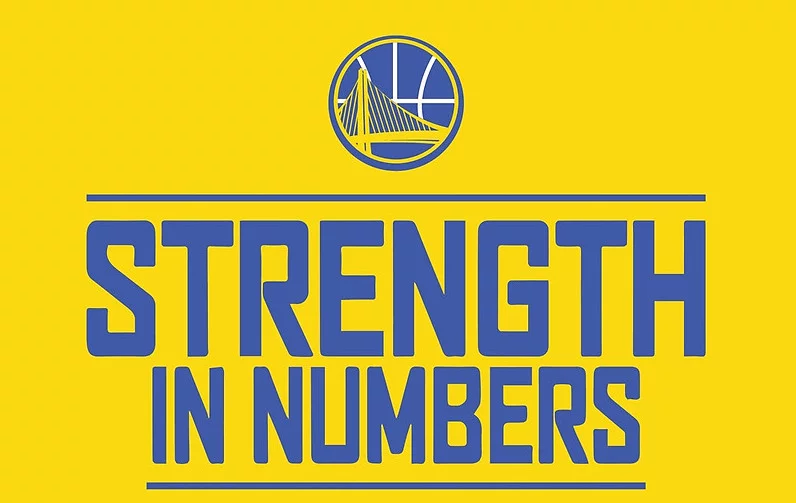 What do the next 365 days have in store for MKG?
Kerry and I have a few key objectives for the next year at MKG:
Follow our People First value to ensure MKG is a place of constant opportunity and growth for everyone who works here (including Kerry and I!)
Actively listen to our current customers to hear what they love about us as well as what we could be doing better for them.
Broadcast our deep service and industry experience to the relevant marketing audience by sharing tips, advice and case studies that they can actually use or learn from.