Prepared for a Third-party Cookieless Future?
Are Third-party cookies going away?
Yes, Third-party cookies are going away, and have been on the decline for years. Governments around the world as well as consumer demand have been pushing for this change to accelerate. Consumer protection is on the rise with laws like GDPR and CCPA that have stiff penalties for non-compliance.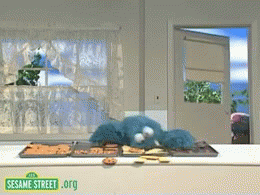 It's not all bad news though, First-party cookies aren't going anywhere any time soon and are still usable for online advertising moving forward. First-party cookies are used for on-site user experience enhancements and analytics.
What Is a Third-party Cookie?
At a basic level, a third-party cookie is a piece of code in a web page that saves to your computer browser, much like a First-party cookie. A Third-party cookie is used by a website domain to track or advertise to you on another website domain, a third party.
For example, your investment company wants to track your visits to other sites to personalize ads to you while on the investment company site. The association of your data or behavior between two separate sites is what the third-party cookie delivers.
Another example, you visit a t-shirt website and find a great t-shirt that says "Boss" on it. You leave the site going about your day and see that same tee starring you down on another site with a come back soon call to action and maybe even an offer to save.
Enter the Third-party Cookieless World
The digital marketing practices that leverage third-party cookies will be diminished, become obsolete, or will evolve. Third-party cookies are used to support programmatic, retargeting, as well as enabling frequency capping, view-through conversions, and other marketing programs and tactics.
Some web browsers already block third-party cookies by default, Safari and Firefox for example, and chrome browsers by 2022. Google Chrome accounts for an estimated global market share of +62% of web browsing.
And with the latest IOS update, Apple stepped up consumer protection by allowing users to block third-party tracking altogether for their app use or specific apps. This made a big impact on Facebook advertising by reducing Facebook's ability to learn about your behavior on other sites, thereby reducing cookie pools and increasing costs for marketers.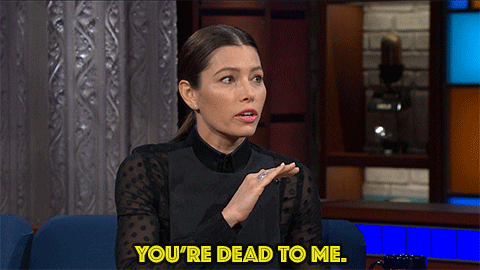 The overall trend is to store more information at the web browser level, thereby keeping individual user data more secure.
Targeting and Measuring Without Third Party Cookies
Long term, marketers and advertisers will need to pivot. They'll need to move more towards leveraging first-party cookie data collection, walled gardens, and machine learning. And direct relationships will increase for sharing First party cookie user data with trusted partners, under a Second-party data scenario.
Without third-party cookies, marketers may not be able to follow individuals around the web with a personalized ad moving forward. But rest assured there will be ad tech solutions for delivering ads to cohorts of people.
Next Steps
Run.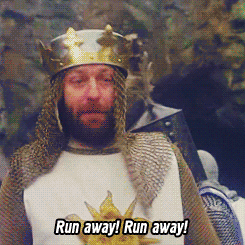 No, start making a game plan.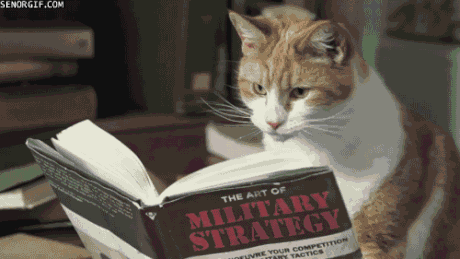 It's time to identify which of your marketing programs rely on third-party cookies. It's easy to get overwhelmed, and often a simple approach is best for getting started. Download this free marketing program cookie Kanban and start jotting down today what you know, and identifying what you don't. The point of this Kanban is to move programs out of third-party and into either Second-party, First-party, or kill altogether.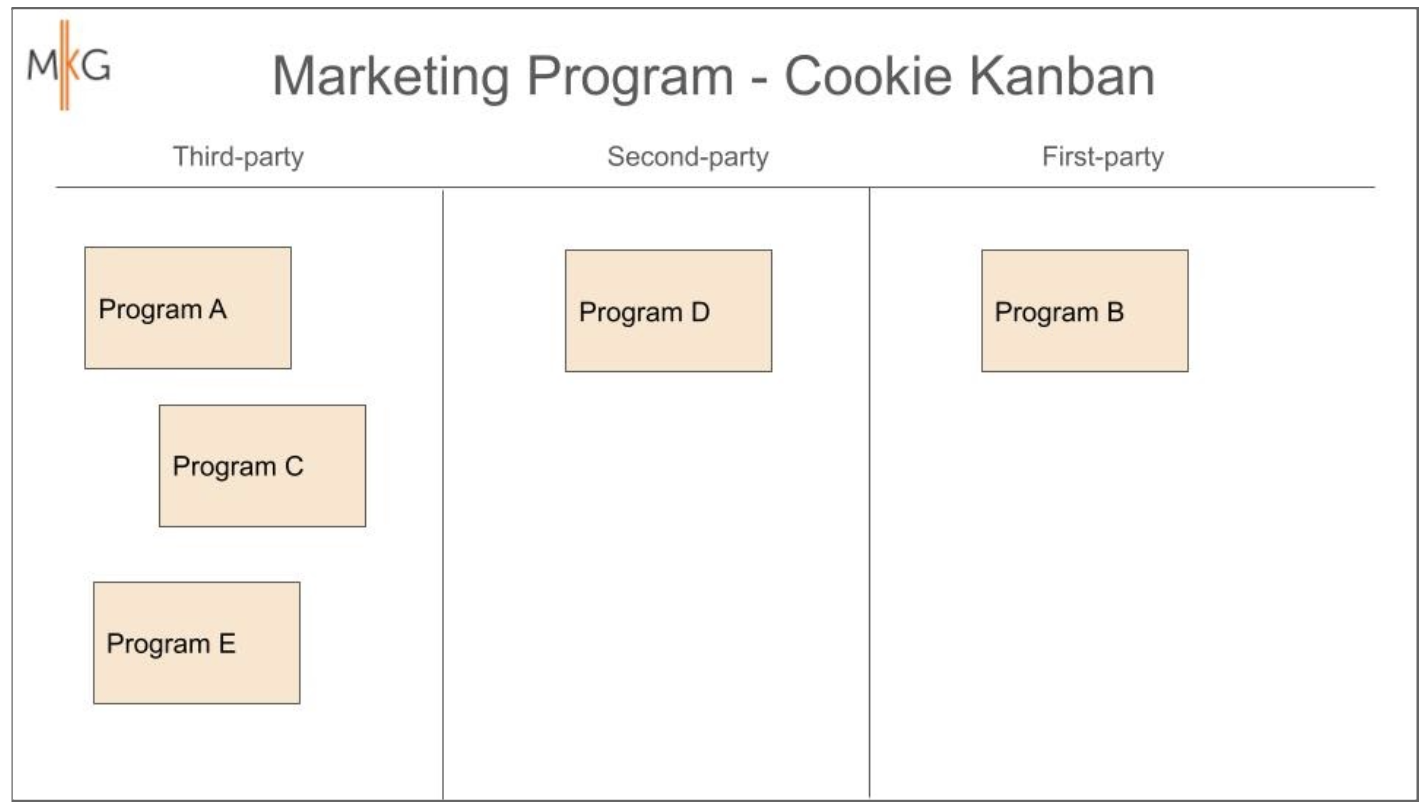 And hey, don't feel like you're alone. Lots of companies are figuring out how to navigate these changes and what it means for their marketing programs. If you feel like you need help, reach out to us at MKG and we can partner with you to get through this and succeed on the other side.