Overview
Heather Seasholtz is an expert event planner/strategist.
Her Mission: To aid organizations in shifting from live events to virtual meetings in response to the new world of COVID-19. From restructuring sponsorships to reformating content to coaching speakers on the chat function, Heather has helped clients adapt to our new circumstances.
The Bar Has Been Raised
Zoom fatigue over the course of the months in quarantine has impacted the way we ration our time online. If a Zoom event doesn't have a big pull or selling point, perhaps a guest spot with Mark Cuban, it gets bumped to low priority. For Heather, the front half of 2020 was spent reacting to several cancellations or postponements, including a 50,000 person meeting; the process of refunding and parsing through huge contracts, negotiating a cancellation has been incredibly stressful. Now, for the smaller clients, Heather and her team have shifted to proactively planning virtual/hybrid meetings for the fall, deconstructing a lecture setting with breakout sessions and more personal touches.
Chop It Down, Open It Up
One cannot expect to pick up a live event and simply move it to the virtual space. Typically meetings would last around 7-8 hours with multiple coffee breaks and smaller sessions to reflect on the main presenter. This does not take into account eyesight fatigue or distraction from pervasive emails, yelling children, and everything else that creeps into a work from home setting. For Heather, this means chopping down content into manageable 2-hour segments, to keep the audience engaged and focused on the information. One advantage over live in-person events is accessibility for all members of the organization; if a meeting is taking place within a certain industry, over half of the members of participating organizations have to stay back and guard the fort, to keep business going. The per-attendee cost drops significantly without having to deal with airfare, hotel, childcare, and everything a long-weekend meeting out of town requires. Mobile accessibility and recording distribution have become vital in ensuring people from all over the world can view content.
Sponsorships in the Virtual Space
As opposed to the traditional meeting bag or booths, Heather and her team offer a tiered approach to sponsorships, including inclusion in email blasts, logo placement, compensated tickets, and other substitutions. The main limit is budget; for the most part, sponsors are mainly seeking media exposure, for people to attend the events and view the brand/messaging. However, the messaging has to be personal, directly related to the event, and impactful, not simply a commercial. Heather and her team utilize meeting apps, like Event App Bible, to organize and seamlessly run everything. It's an entire restructuring of registration costs, exhibitors, sponsorships, audio-visual; return on investment (ROI) has changed but since the cost of running an event is so low, price per attendee must be lower, and potential membership via engagement from sources who don't normally attend the live in-person trade shows. In addition, the content lives on forever, with the potential to create a library or resource for members and non-members.
The Show Goes On
2020 has turned the in-person live event space on its head. Organizations have to adapt and now proactively shift towards quality, virtual events that can reach further than traditional trade shows ever could. This was only an overview of our conversation with Heather about her perspective on event management in the age of COVID-19. Be sure to listen to the whole episode!
We will be back at the beginning of Q3 with 8 more episodes!
Links
This episode is brought to you by MKG Marketing the digital marketing agency that helps complex tech companies like cybersecurity, grow their businesses and fuel their mission through SEO, digital ads, and analytics.
Hosted by Kerry Guard, CEO co-founder MKG Marketing. Music Mix and mastering done by Austin Ellis.
If you'd like to be a guest please visit mkgmarketinginc.com to apply.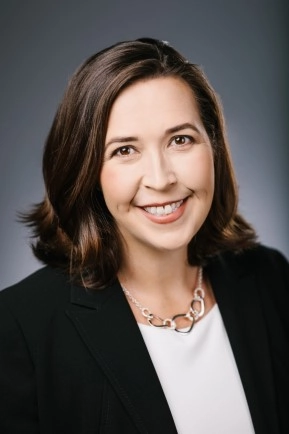 Heather Seasholtz is an event strategist who is helping organizations adapt and execute engaging virtual events in the year of COVID-19.