Overview
Ashley Cohen and Sabrina Galati are marketing solutions architects with TenX4 (Ten by Four"). Their Mission- To help marketers be more effective and cost-efficient in the long-term by aiding the agency-client relationship from the start. TenX4's goal is to ensure the best possible B2B partnership through intensive review, pain-point recognition, and client-agency matching.
Fixing A Broken System
The existing process to obtain Requests for Proposals (RFPs) at large agencies is needlessly complicated and fundamentally flawed. Marketers are tasked with 'wearing a variety of hats' or being subject-experts on many distinct parts of the marketing journey.
Ashley and Sabrina experienced these inefficiencies firsthand while working on many brand RFPs that didn't have internal stakeholder alignment; in essence, clients were ill-prepared in researching which agencies address their specific problems. Agencies invest weeks into RFPs that may not be chosen, sinking thousands of dollars into unbillable work; typically, the client ends up selecting based on the pitch team-members and not based on how well the agency's capabilities address the issues. More often than not, projects begin with a mismatching agency-client relationship, 'trying to fit a square peg in a round hole'. This later results in problems between agencies and vendors and reverberates around the entire project.
Trust The Process
From the initial stage, a project is reliant on the cooperation from various teams and stakeholders; from procurement to marketing managers, these different members must unite a synchronized vision in order to most effectively execute campaigns. For TenX4, it begins with a discovery brief that determines its goals from multiple marketers within an organization as well as global forcing/procurement. From there, TenX4 takes a deep dive to determine the core business issue by surveying the team members to create a data-driven governing document.
After, TenX4 takes the brief and creates a shortlist of potential partners (agencies and marketing solutions) or possible combinations from its database of thousands of agencies/solutions. Ashley and Sabrina even go as far as to aid the clients within the negotiation and onboarding stage to minimize unnecessary costs and potential disruptions.
Finding the Right One
One of the significant trends over the last 5-10 years is the emergence of 'full-service' agencies, which has further complicated the RFP process and in turn created countless dysfunctional partnerships. The claim that an agency 'does everything' is no longer positive and can be detrimental if it fails to demonstrate key audience demographics that directly impact the project in question. In addition, shifting away from agencies with a B2B focus has helped some B2B tech companies gain a competitive edge utilizing nimble agencies. TenX4 encourages only agencies that are uniquely designed to meet the client's needs to pursue negotiations.
In Summary
No matter the industry, relationships are crucial to the realization of any project; understanding the human element and combining it with data is a key element in concluding which relationships will be beneficial for all involved parties, and which ones will falter resulting in frustration and lost time, resources. This was only a high-level recap of TenX4's role in connecting clients with the agencies and solutions that best fit their needs. Be sure to listen to the entire episode.
Resources
This episode is brought to you by MKG Marketing the digital marketing agency that helps complex tech companies like cybersecurity, grow their businesses and fuel their mission through SEO, digital ads, and analytics.
Hosted by Kerry Guard, CEO co-founder MKG Marketing. Music Mix and mastering done by Austin Ellis.
If you'd like to be a guest please visit mkgmarketinginc.com to apply.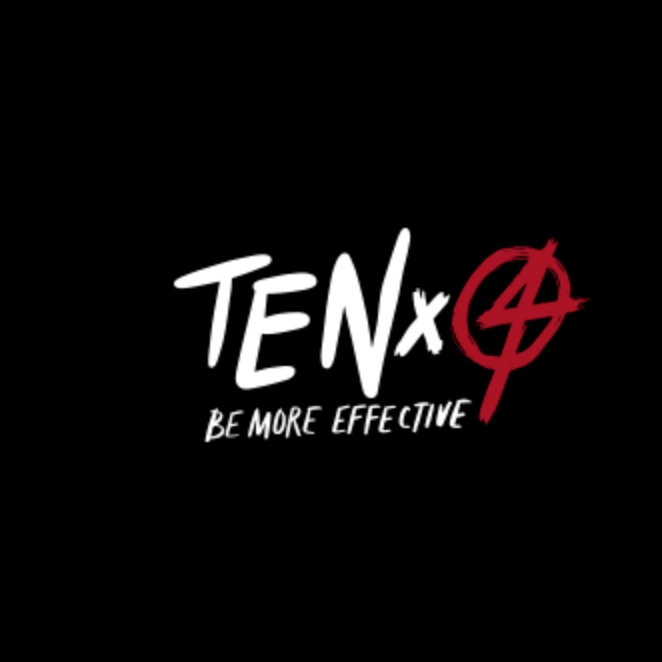 Tenx4 helps to reinvigorate brands by identifying barriers to success and selecting the partners to knock down those barriers. We're leading a movement of marketers who truly want to do something different. In a market where everything sounds the same and most brands are having the same conversation, we're helping brands standout from the crowd. We found that we could be most helpful to marketers and brands outside of the confines of a traditional agency and started Tenx4 to help you with the challenges that are keeping you up at night, making your job difficult and keeping your brand from its full growth potential. Ultimately, we exist to be ingrained in your business and to help you solve key challenges. We think beyond the confines of your organization; pushing boundaries and creating new norms.