Podcast Overview
LinkedIn seems like a no brainer for garnering new leads for B2B. Your audience is there. You know EXACTLY who you're targeting and messaging. But then why is cost per lead SO expensive. Especially when compared to other social networks like Facebook and Twitter.
Maybe we've been looking at Advertising all wrong when it comes to LinkedIn. What if we used the LinkedIn Messaging platform and started conversations directly with our potential customers. Well John Bellamy, Founder of Direct MSGing, found a way to scale doing just that.
Spruce Up Your Profile
Your profile has to be on brand. Whether people are seeing an ad or receiving a direct message chances are the first thing they're going to do prompted or otherwise is go check out your personal profile. Are you a real person? What are you trying to sell me? Why should I take time out to talk to you?
Consistent Presence
It's not enough to just have a kick-ass profile. You need to be engaged on LinkedIn. You need to have a presence. If you have a robust sales team, then each sales person needs to have a strong LinkedIn presence. And that could just be them promoting existing branded content. Once they are connected to potential clients, popping in once a day, skimming their newsfeed and commenting and liking what potential clients are posting is a great way to engage and create a consistent presence.
Connect > Converse > Give
If a connection is accepted and a conversation started, lead with finding common ground on how you can help each other. Don't just say, Hey! I have the perfect product for you! Be useful. Whitepaper downloads are great gives to say I have this free thing you might find useful.
LinkedIn Can Be A Great Advertising Avenue
John Bellamy and Direct MSGing help you scale this kind of outreach. Its manual. Time consuming. Requires process and upfront effort. But it's cost effective, can scale, and can get you connected with exactly your right target audience without any waste.
This episode is brought to you by MKG Marketing the digital marketing agency that helps complex tech companies like cybersecurity, grow their businesses and fuel their mission through SEO, digital ads, and analytics.
Hosted by Kerry Guard, CEO co-founder MKG Marketing. Music Mix and mastering done by Austin Ellis.
If you'd like to be a guest please visit mkgmarketinginc.com to apply.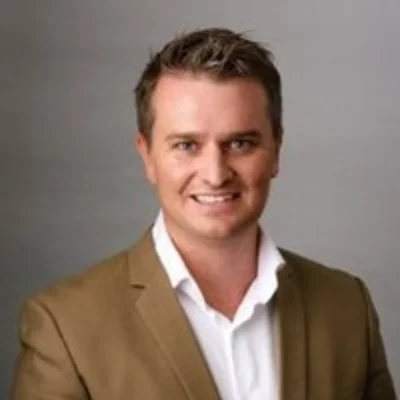 John Bellamy is a direct response marketer who has helped thousands of small business owners and corporates with their B2B lead generation - particularly via LinkedIn.