Overview
We are told on a regular basis that content truly is King and we need more of it all the time. But how do we produce thoughtful content without feeling like we're screaming into the internet void with everyone else?
Through listening and partnering.
That's what Kelby Johnson has done. He has built a content council with teams internally and agencies externally.
Live The Mission
No matter what your business is. Once you have a mission, your whole organization needs to live it day in and day out. For Providence, their mission is to serve the poor and vulnerable. While the doctors and caregivers do this naturally every day through their jobs and talents, each team across the whole organization is required to fulfill a certain amount of hours in community service. Live the mission.
Content Is A Business Asset
First, you need to align the organization to think of content as a business asset and help everyone know that content really encompasses all messaging from t-shirts and mugs in the gift shop, to signage on the side of buildings, to digital assets.
Establish trust with the channel owners/thought leaders/change agent.
Inspiration For Content is Everywhere
New content ideas can be generated from pretty much anywhere. And in Kelby's case, even his children are a source of inspiration.
Create A Mirror
A brand narrative needs to be focused, relevant, and relatable. By writing content that allows a reader to put themselves in the shoes of the character or real person in the story, gives the story humanity and is something people can connect to. People remember stories not statistics. So the more relevant and on topic and timely stories you can tell then the more top of mind you can be when a time comes for your potential customer to make a purchase decision.
Partner
Just because you build it, doesn't necessarily mean they will come. Especially if you're a newer brand, competing with brands with higher authority is difficult.
Syndicate. Use your paid channels to put your content in front of the right audience at the right time. Continue to build your social presence with relevant and timely content.
First, you'll need to build relationships with the channel owners. Understand what their goals are and what their messaging calendar looks like to see what content you can produce that could help them achieve their goals. Before you push your agenda, understand theirs.
Measure
How do you know your content is working? Yes, you want to track what people are reading that's allowing them to become a lead and ultimately buy from you, but what content did they see before that? What channels did they come from? For some of our clients, there could be up to 17 touches before someone considers purchasing. Similar for Kelby. The bottom line is important, but what content is bringing in repeat website visitors? Because the more touches, the more top of mind, and the more likely they are to convert.
Tip Of The Iceberg
Kelby has spent the last three years cultivating relationships, building a content council, and working tirelessly and building real, authentic content for Providence Health. This is only a very high-level recap of how we accomplished this. Be sure to listen to the whole episode.
Additional Reading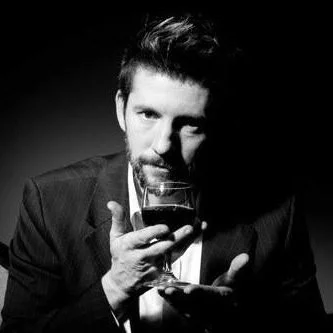 Kelby Johnson is a creative marketing and digital experience strategist with expertise in social media, brand strategy, personalization/machine learning, consumer engagement marketing, digital journeys, content marketing, corporate communications, community building, perception management, product marketing and planning, relationship marketing (CRM/CLM), qualitative and quantitative insights, and influencer relations.