Overview
Maurina Venturelli is a Senior Director of Demand Generation at Sumo Logic and Kate Gigax is the Founder of Development Corps. Kate is Maurina's leadership coach with a mission to challenge and support high-achieving women to become the best wholistic person that they can be.
Become Comfortable Being Uncomfortable
From a small town in Montana with a single stoplight to the hub of technology in Silicon Valley, Maurina has learned over the years how to communicate a message quickly and efficiently. In her tenure at Sumo Logic, she has built a wealth of experience with demand generation and quantifiable scaling; pipeline construction and c-suite advising became her strong-suit, creating effective, high-yield processes for multiple clients. Currently, she has established an understanding of personnel management and learned under executive coaching. After interviewing with two potential female coaches, Maurina chose the one with whom she felt would push her outside of her comfort zone, who would force her to grow not just as an employee but as a person.
A Solution-Oriented Approach
For Kate, helping individuals 1 on 1 has been her primary goal after studying organizational psychology. Rather than becoming a traditional therapist and focusing strictly on personal issues, she opted towards executive coaching, solution-oriented approaches. Now, Kate has a portfolio largely consisting of striving, ambitious women who have received sponsorships from their respective organizations.
Tough Questions & A Wholistic Focus
Kate's first ask of Maurina was "Tell me about your childhood", in hopes of understanding her as a whole person, not just the professional persona. Executive coaching requires trust from both parties in order to garner the most benefit out of the partnership. In Kate's experience, many high-achieving women in corporate America go through stages: Act I - utility player (finding an avenue and building skills to benefit a team), Act II - purposeful vision (discovery of the authentic self). Most of her work centers around an equation: Performance = Potential -Interference. Much of the time, the 'interference' is internal, within the candidate's own mind, in the form of a projection of the typical 'c-suite appearance'.
Not Just Work Habits
Under the right guidance, executive coaching can bring out the best in high-striving individuals and the teams that they lead. It's not only about how well one conducts meetings, but how one thinks about both themselves and how to inspire. The fundamental psychological contract helps determine the relationship between people and the organization. Build a place where people can perform because their teams and executives have taken a vested interest in their well-being.
This was only a high-level summary of our conversation. Be sure to listen to the whole episode!
See you next week!
This episode is brought to you by MKG Marketing the digital marketing agency that helps complex tech companies like cybersecurity, grow their businesses and fuel their mission through SEO, digital ads, and analytics.
Hosted by Kerry Guard, CEO co-founder MKG Marketing. Music Mix and mastering done by Austin Ellis.
If you'd like to be a guest please visit mkgmarketinginc.com to apply.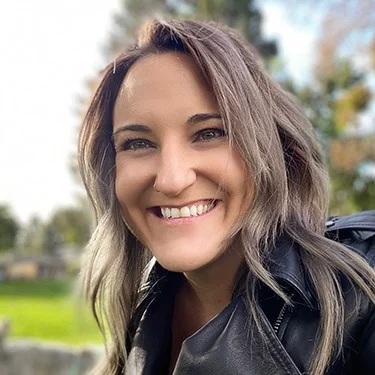 Maurina Venturelli is Montana born and raised. Full sleeved, sneakerhead. Maurina runs global demand generation for Sumo Logic and partners with sales to drive pipeline and revenue. Authenticity, leadership, and helping inspire humans to be great is her true passion.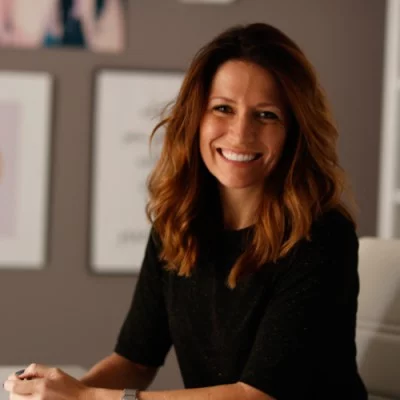 Kate is a certified Executive Coach with the LRI and the Founder of Development Corps. A lover of questions & believer that 99% of the work to be done occurs with a shift in mindset, she finds meaning in supporting clients to live more integrated, whole lives while also achieving never-before achieved career success.