Overview
Kathleen Booth is the Vice President of Marketing at Attila Security and the host of the Inbound Success podcast.
Her Mission - To help clients bolster inbound marketing utilizing fundamental tactics. By creating compelling content and cultivating community, brands are able to successfully grow.
They Ask, You Answer
Unfortunately, there is no "secret sauce" for amazing results. Kathleen notes that the marketers who win big and post great statistics are using the same basic tactics but are implementing more consistently and are committing to the process. "They ask, you answer" is a time-intensive method but it allows business owners to establish an agreement with their customers- 'we will have the answer'. Her advice is to stick with it and don't be dismayed because quality outcomes take time and consistency.
Know Your Customers (Duh.) Speak As They Do.
Researching and carefully cultivating an ideal customer profile helps marketers avoid spending thousands targeting the wrong segment. Kathleen spoke of a client who requires his team members to each meet with a certain amount of customers; from there, they can accurately depict the ideal profile as well as use the same language from the interviews on the website and in their marketing materials. Speaking in the customers' language allows for higher conversion rates. Assuming will get you nowhere.
It's Not the Size of the Budget. It's the Tactics.
Great results don't happen due to the complexity of a tech stack, the size of a team, or even the budget given to the department. According to Kathleen, excellent outcomes are the sum of finding a niche and doing it well. The fearlessness of small departments, or single marketers, allows them to try everything and capitalize on the tactics that work for you.
Connect on Emotionality, Create Community.
Kathleen offers the example of Hubspot, which saw rapid inbound growth after separating organic content into two buckets, the "hearts and minds" strategy. The Mind bucket refers to valuable education surrounding an offering, answers questions. The Hearts content takes a position, or talks about things that are "harder to discuss". By trying not to offend anyone, companies will often put out bland content and push clients away. Tapping into an audience's passion allows companies to create communities and foster relationships. It doesn't matter which topic or what platform on which they're hosted- the camaraderie helps connect individuals and allows companies to tailor offerings to them.
Talk Less, Listen More.
Starting a conversation by offering a helping hand rather than immediately stating an offering allows a company to communicate in a more human manner. One doesn't start immediately strike up a conversation by talking of themselves, that's not how we communicate. By asking questions of potential clients, trying to understand their pain points first, companies are then able to suggest solutions rather than 'come out of the gate selling'.
Good Content, Great Distribution Strategy.
Kathleen offers insight on how companies should focus the majority of time and budget into their distribution strategy. While one can't rely on simply 'checking the box', firms need to find the channels where they succeed and push them organically. She also reaffirms that the Brand should be at the forefront of every interaction. Leading with the authentic identity helps foster client relationships and a sense of community amongst employees and customers alike.
This was only a high-level overview of our conversation with Kathleen. Be sure to listen to the full episode. Her podcast Inbound Success has even more insights with experts throughout the industry. Be sure to check it out HERE!
See you next week!
This episode is brought to you by MKG Marketing the digital marketing agency that helps complex tech companies like cybersecurity, grow their businesses and fuel their mission through SEO, digital ads, and analytics.
Hosted by Kerry Guard, CEO co-founder MKG Marketing. Music Mix and mastering done by Austin Ellis.
If you'd like to be a guest please visit mkgmarketinginc.com to apply.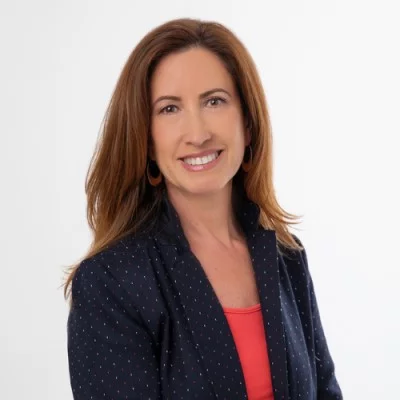 Kathleen Booth is the VP of Marketing at Attila Security, a cybersecurity startup providing government and enterprise clients with visibility, control and threat defense across physical, virtual, and cloud applications.