Episode Overview
Paul Deraval CEO and Co-Founder of NinaCat. NinjaCat integrates with all of the popular PPC, Display, SEO, Social Media, Call Tracking and Reputation Channels providing you all the tools you need to automate your reporting, monitor campaigns and budgets, win new clients and transform existing customers into raving fans. NinjaCat is the reporting platform of choice for the world's leading agencies.
Tell the Story
Paul breaks down the components of a report starting at the executive summary down to the nitty gritty. As important as the story is, layout and presentation matter too. Thanks to NinjaCat, and tools like it, we no longer have to go tool to tool, download data, pull into excel, then create charts before we can even understand how our campaigns are performing. We set the report up once, the data gets automagically updated, and we can focus on the why and the Executive Summary.
What's Next
Paul talks about how data is moving around and the importance of it no longer just being aggregated but now being able to be exported to other tools and stacks to tell a complete story. He also talks about the balance between dashboards and PowerPoint. There is a need for both. Dashboards for transparency and accountability and PowerPoint for the context as to what is happening in the dashboards.
Building a Company Everyone Wants to Work For
As MKG we believe in People First. Paul is on the same page with their values and beliefs system in an effort to build a company people want to work for. We talk about the power of retention rates for both employees and our clients thanks to these values and beliefs.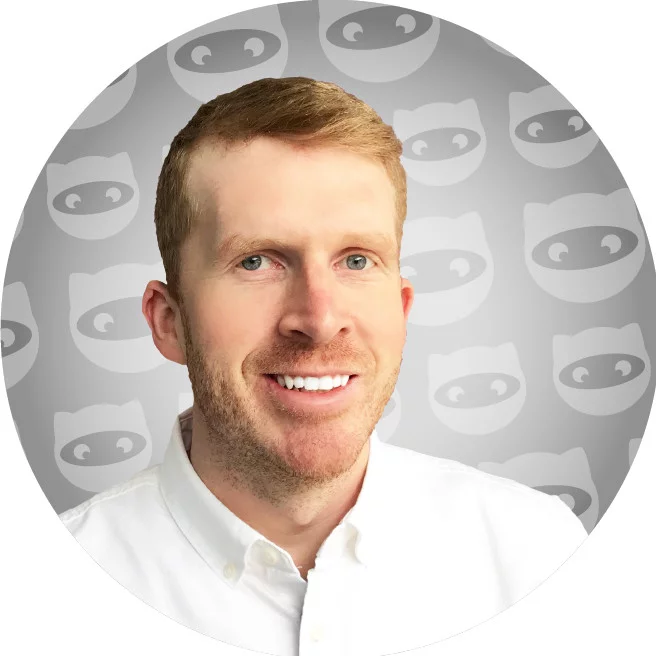 Paul Deraval is a serial entrepreneur, Angel Investor and Advisor. He started four companies, including his current company, NinjaCat. NinjaCat is an All-in-One Reporting, Monitoring & Call Tracking Solution for Leading Digital Marketing Agencies.