Podcast Overview
According to Jo-Anne Jaspan, Founder of Shift Sales and Marketing, Sales is broken. Whenever a sales person gets on the phone with a potential buyer, they are at an immediate deficit thanks to the historical shifty car and snake oil salesmen. Which means, as sales people, we have to work harder to win trust.
Research
Before you even start a sales call, you need to know who you're talking to. Starting with your free resources at the ready - Google, LinkedIn, etc, start searching. Who is this person? What is their title? What companies did they work for? Where do they live? Where did they go to school? What is the company culture that they work at? What problem is the company looking to solve for their customers?
Make a Hypothesis
Once you have data, make a hypothesis. What challenges does this person face and how can you help them and the company they work for?
Kick Off
The discovery call is about just that - discovery. While you have data and a hypothesis it's not about you launching in and immediately talking. It's about listening and discovering if your hypothesis was indeed correct.
In order to get your potential client to start talking you first need initial buy in to even talking to you. Start off with easy questions. Lead with an Agenda. Today we're going to cover the following. Does this work for you? Great let's begin...
Stay Tuned
This is only half my conversation with Jo-Anne. Be sure to subscribe to our podcast on your platform of choice (Apple, Spotify, etc) and tune in next week where we learn how to wrap up the discovery call and how to follow up to keep the conversation going and work towards closing that deal.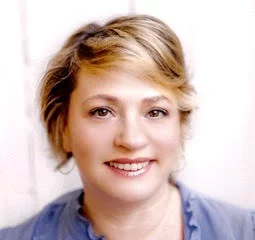 SHIFT COLLECTIVE is an adaptive, diverse, equitable and inclusive community of professionals across sectors, disciplines, and titles. SHIFT is for practitioners, founders, contributors, strategists, leaders, luminaries, and visionaries alike. All share some common ground in that we live to learn, we are eternally curious, we embrace diversity in all forms, we are inspired by the power of connection, and, we write our narratives and actualize our dreams by boldly imagining what is possible rather than simply accepting what is.