Podcast Overview
Every brand has a customer journey. The faster you acknowledge it, identify it, and develop a system the more efficiently your business can scale. Brad Martineau is the CEO and Founder of Sixth Division where they help you discover and execute your automatic customer journey. After giving the podcast a listen, head over to https://sixthdivision.com/mkgpodcast for a special video from Brad, where he gives you a freebie on the three laws of an automatic client journey and how to go implement it. He also gives you a bright giant Orange MKG colored button to click then schedule a call to explore what your current customer journey is and how you might go about bringing it to life systematically and automatically with or without Sixth Divisions Help. If you found this podcast helpful and want to ensure you get the next episode, please subscribe.
The Customer Journey
Every brand has a customer journey according to Brad, whether you have identified it or not. The faster you identify how you get a warm lead into a customer the faster you can develop a core process and scale your business.
The Automatic vs Automated
Not all processes are automated. They can however be automatic. The difference is that one runs itself, automated. The other runs on process, executed by both automation and humans. You can still scale a business with the help of human interaction. It's the human touch that makes the customer journey authentic and keeps people coming back for more.
DO THE WORK
Once you identify your customer journey, you have to sit down and do the work in building the process and workflows to then scale your business. It's all well and good talking about it. To actually see results you have to do the work. Brad and his team at Sixth Division can help get you over the hump of the right tools and the actual execution if you need that.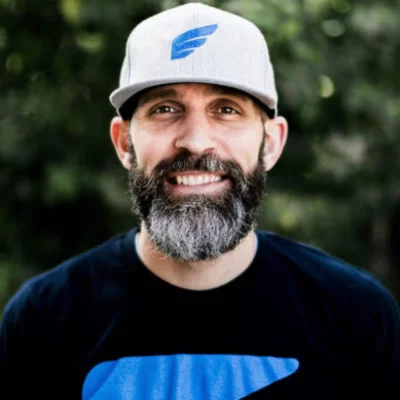 Back in the day I was the sixth employee at Infusionsoft and I spent over six years leading the product development efforts as a key member of the Infusionsoft leadership team. I had a blast and learned ton while getting to rub shoulders with many very highly successful entrepreneurs. I guess my specialty is simplifying the complex and bridging the gap between theory and execution. I love teaching and helping people understand difficult concepts. Nothing drives me nuts more thaneeing someone NOT do something because they don't know how. I launched SixthDivision to provide Infusionsoft users a better source of coaching, training, and done for you services.