2018 Recap - What We Accomplished and Where We're Headed in 2019
Mike Krass •
January 16, 2019 •
4 minutes to read
2018 featured a lot of positive momentum for the team at MKG Marketing. As I sit here in the second week of 2019, a few of the highlights from last year include:
Exceeding Sales and Pipeline Targets
At the core of the relationship, clients hire us to assist in meeting or exceeding their sales or pipeline create targets.
In short: They hire us to deliver outcomes!
And deliver outcomes we did in 2018.
As Geekwire reported yesterday, our client ExtraHop Networkshad their best year on record, crossing the $100,000,000 bookings mark while signing nearly two dozen client deals valued in excess of $1,000,000 each (both records for the company).
While we certainly can't take credit for all of this progress, our work on the Organic Search, Digital Advertising and Analytics fronts absolutely played a part in this growth!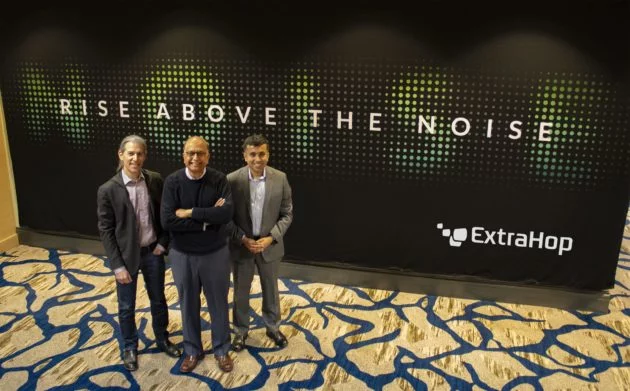 Other clients like Informatica, Contentstack, and MariaDB (to name a few) saw tremendous growth in both Paid and Organic traffic, web conversions and sales/pipeline create as well in 2018.
Again: We are hired to deliver outcomes. And in 2018 we generated more measurable business outcomes for our clients than in any year before!
MKG Team Grows and Focuses on Onboarding
We're excited to have Karl join our team, bringing years of Digital Advertising and Omnichannel expertise along with him.
Additionally, we doubled down with our onboarding process by dedicating our quarterly team goal to focus on learning from and teaching things to Karl as he started with us full time.
Because you know what? The toughest part of starting a new job is that everything is new and unknown.
In order to mitigate the new and unknown, as well as live through our values, we focused the Q4 quarterly company goal on getting Karl (and the rest of the team) up to speed on all the ins-and-outs of working at MKG.
BrightEdge Recognizes MKG as SEO Experts
During their annual Edgie Awards Ceremony, BrightEdge recognized MKG Marketing as SEO Experts when they awarded us with the Performance & Results award for our work growing Informatica's SEO traffic, conversion and sales pipeline created by double-digits year-over-year.
This was the biggest industry award that we won in 2018 and put MKG's name next to other winners such as IBM, Merkle and VMware (to name a few). Truly an honor for the collective hard work of Informatica and MKG to be recognized with an Edgie18 victory!
Big thanks to @brightedge for awarding us with the 2018 Edgie Award in Performance and Results!

Major congrats to the hardworking Informatica digital team, as well as our #SEO partners, @MKGMarketingInc!#Share18 pic.twitter.com/SkQutfKsky

— Informatica (@Informatica) October 10, 2018
Virtual Holiday Party #1: Complete!
While our team members are concentrated in New Orleans, Washington State and Oregon, we are truly a distributed team that works equal amounts of time from physical offices together as well as remotely in a home office.
In order to throw a company-wide holiday party, we carved out two hours on one of our last workdays of the year to reflect as a team, enjoy some bubbly (in sparkling cider or Champagne form) and exchange white elephant gifts with one another.
The team collectively raved about closing out the year in a fun and reflective way - and we snapped some awesome pictures while we were celebrating!
![]('/images/blog/MKG Marketing Virtual Holiday Party 2018.webp')
What does 2019 hold in store?
This is simple: We want to bring our people first agency culture to as many team members (current/new) and clients as possible in 2019.
Jason Fried, Founder of Basecamp, described exactly what we have been building over the past seven years:
Real cultures are built over time. They're the result of action, reaction, and truth. They are nuanced, beautiful, and authentic. Real culture is patina.
Don't think about how to create a culture, just do the right things for you, your customers, and your team and it'll happen.
Kerry and I truly believe that if we continue to take care of our team members they, in turn, will deliver top-notch service and results to our clients.
And that is exactly what we are going to do :)