What is Digital Advertising?
Jessyca Sulfsted, Nathan Stenberg •
January 24, 2023 •
9 minutes to read
What is Digital Advertising?
From the MKG Marketing expert lens, digital advertising is an ecosystem of paid marketing channels that marketers can use to support their overall digital marketing strategies.
However, as you begin to explore the digital advertising ecosystem you find that it is a magnificent, complicated, complex, and ever-evolving set of interconnected yet unique levers that can be pulled to reach target audiences where they are at, on the journey you want them to take, to get the desired result or conversion point for your marketing effort.
What are the Advantages of Digital Advertising?
Targeting
One of the primary advantages that digital advertising provides when compared to more traditional analog advertising is the ability to granularly target audiences across a myriad of platforms and devices.
"[digital advertising]...it's come a long way in terms of the targeting capabilities, which are now also starting to become a little less available because of third party cookies and privacy concerns and things like that." ~ Jess Sulfstead, MKG Digital Marketing Expert
Targeting in Digital Marketing: Defined
Targeting, or audience targeting, is a method that identifies a specific demographic, psychographic and/or geographic audience and then is used to serve very intentional and unique content in an effort to drive the audience to become aware, consider, and complete a transaction of some form such as purchasing a pair of shoes or signing up for a newsletter.
"So essentially, if you're using those [targets] correctly, you should be able to reach the people that you really want to reach and not have a lot of waste [ad spend]." - Jess Sulfstead, MKG Digital Marketing Expert
Real-time Data
Having access to the results of your digital advertising campaigns is key to being able to identify areas to iterate and improve as well as highlight success and inform opportunities to scale your efforts.
"having data in real time]...allows for pretty quick optimizations and adjustments [to campaigns]" - Jess Sulfstead, MKG Digital Marketing Expert
Real-Time Data in Digital Marketing: Defined
Real-time data is data that's instantly available and gives marketers the opportunity to identify trends and make immediate adjustments to dynamic creatives and campaigns as well as enabling brands to be proactive in their customer retention and experience.
Digital Advertising Channels: A Peek Behind the Curtain
As we stated above digital advertising is an ecosystem and this ecosystem is made up of different channels to leverage depending on who your audience is, what content they consume, and where they consistently go to consume the content.
Let's take a look at some of the different digital advertising channels that are available to digital marketers today.
Search Engine Marketing (SEM)
According to Wikipedia, "Search engine marketing is a form of Internet marketing that involves the promotion of websites by increasing their visibility in search engine results pages primarily through paid advertising." Sometimes search engine optimization (SEO) can be wrapped into this topic, but as stated in the definition, it is predominantly used in reference to paid advertising.
A common example of SEM advertising are the ads that appear at the top of the search results page in Google above the natural, organic results.
Paid Social Advertising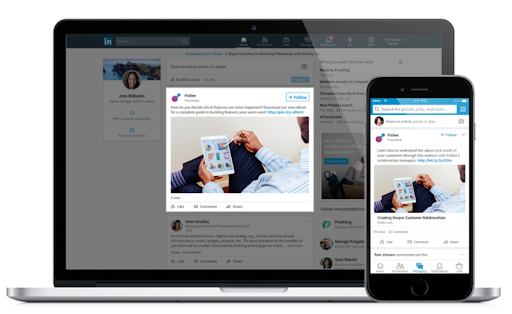 According to Gartner, "Paid social is the practice of displaying sponsored advertising content on third-party social networking platforms with the goal of targeting specific customers."
These are the non-organic efforts that a brand makes on the social platform where their target audience is most likely to exist in an effort to drive awareness and ultimately, conversion.
PROTIP: Ads on social platforms such as Facebook, Twitter, Instagram, LinkedIn, and TikTok can, and should, appear to be very similar to actual posts in an effort to provide a positive user experience for your target audience.
Display Advertising (aka Banner Ads)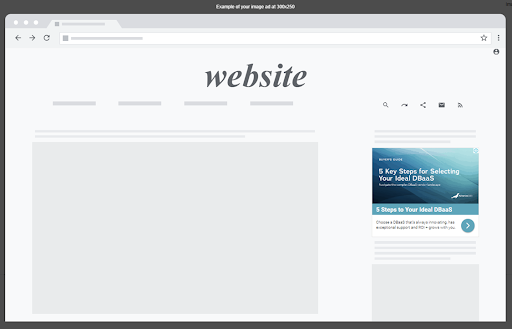 Display or banner advertising is a type of digital advertising that leverages a creative, rectangular ad and are normally shown along the top, side, or bottom of a website with the goal of driving traffic to the advertiser's website as well as generate awareness and overall brand consideration.
Native Advertising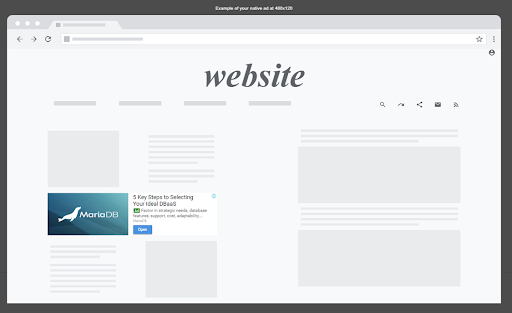 While similar to display advertising, native ads can sometimes take the form of text advertisements and are always created to match the design, typeface, and look of the website they are presented on.
They commonly show up on publisher websites such as Forbes or CNN as In-Feed, Sponsored/Recommended Content, Search & Promoted Listings, Promoted Stories, and more.
Digital Out-of-Home (DOOH) Advertising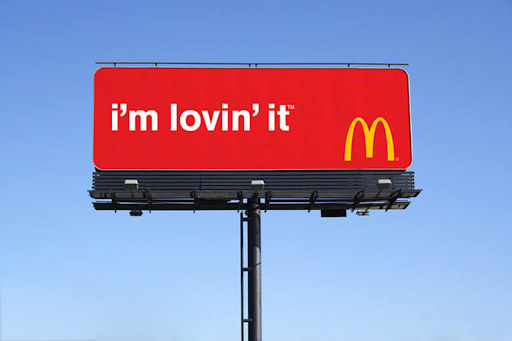 Digital Out-of-Home Advertising reaches users in a digital format in public spaces or in other ways when a user is outside of their home. Some examples of DOOH advertising include, but are not limited to: billboards, bus stops, posters, and movie theaters.
Over-the-Top (OTT) Advertising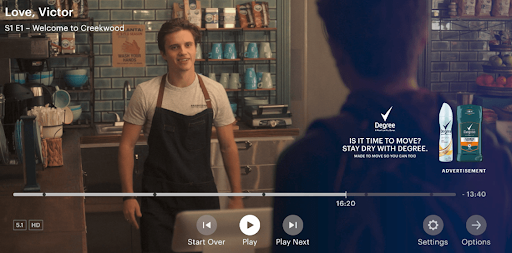 OTT ads (aka streaming TV ads) are the advertisements delivered to viewers within Over-the-Top or streaming video content. OTT ads offer an exceptional opportunity for advertisers to reach new audiences at scale as more and more users are leveraging streaming video platforms such as Hulu, Netflix, Amazon, and more.
Digital Advertising Platforms: What Are They?
Digital advertising platforms are the different tools that are used to place ads into the different digital channels that we just discussed above. Some platforms are native such as Google Ads is used to place the search ads in Google's search results while others are able to place ads into different channels depending what the campaign calls for.
Digital Ad Platforms for SEM
With the two major search engines being Google and Bing, there are two primary ad platforms used to serve ads:
Google Ads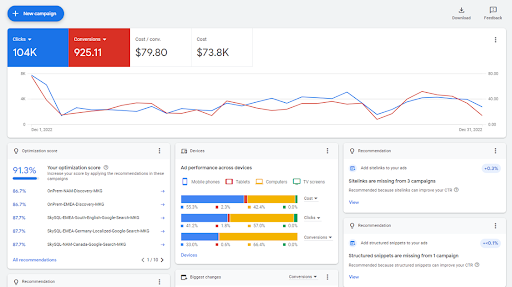 Google Ads is an online advertising platform developed by Google, where advertisers bid to display brief advertisements, service offerings, product listings, or videos to web users. (Wikipedia)
Microsoft Ads
Microsoft Advertising is a service that provides pay per click advertising on the Bing, Yahoo!, and DuckDuckGo search engines. (Wikipedia)
Digital Ad Platforms for Social Media
Most social media platforms have their own advertising platform built-in and in some cases, they overlap.
For example, digital advertising on Facebook & Instagram are managed through the Facebook Ads Manager as Facebook owns both platforms.
Similarly, YouTube, which is another social media platform as well as a search engine in its own right, has ads placed via the Google Ads platform as Google owns YouTube so they use their ad platform to serve the ads.
Below is a quick list of social media platforms with their own native ad offerings:
LinkedIn
Twitter
Snapchat
TikTok
Pinterest
Digital Ad Platforms for DOOH Advertising
With this being a "newer" space for digital ads, there are not an extensive amount of platforms out there that currently serve DOOH ads, but they are becoming more prevalent.
Check out these examples of DOOH platforms:
Place Exchange
Place Exchange unifies execution, reporting, and attribution for OOH with other programmatic channels for the first time. (Visit website)
Vistar Media
Vistar powers today's out-of-home industry with technology that dramatically enhances the buying, selling and management of digital signage media. (Visit website)
Digital Ad Platforms for OTT Advertising
With millions of users consuming content via connected smart devices and streaming platforms, the ability to reach them in very impactful micro-moments becomes a huge opportunity for advertisers. Connect TV (CTV) ads display on TVs connected to the Internet, also called smart TVs. On the other hand, OTT ads display on any device, including smartphones, tablets, computers, and smart TVs.
Checkout three of the OTT digital advertising platforms that are available to digital marketers today!
PubMatic

This popular advertising platform boasts over 400 billion impressions and almost 1.5 trillion bids a day, easily making PubMatic one of the largest and best OTT ad exchanges. (Visit website)

Google ADX

Google is the owner of one of the largest ad exchanges on the internet known as Google ADX, a programmatic ad platform that offers the highest CPMs, only trades in the most premium inventory, and utilizes real-time bidding auctions to trade inventory. (Visit website)

Brid.TV Marketplace

Brid.TV Marketplace is a video ad network that allows OTT publishers to monetize content through an array of video ad formats. It leverages top-tier programmatic advertising tech and is compatible with all kinds of OTT devices. (Visit website)
Digital Advertising Strategy: Should you have a gameplan?
The short answer is: Yes, you should.
It is not wise to invest resources regardless of whether it is time or money to create a campaign if you don't know what you are hoping to achieve with the marketing efforts.
We would also recommend being as precise as possible in an effort to be able to measure, iterate, and test.
For example, if you are doing a brand awareness campaign, your goal should not be to increase impressions. Your goal should be to increase impressions by a set number or a percentage so there is a fixed target you are aiming for.
Additionally, you want to make sure that your digital advertising efforts are not being executed in a vacuum.
"...you have to have a strategy, but you have to have an overall marketing strategy that aligns with the overall business goals and then you figure out how the digital advertising fits into that overall marketing strategy." - Jess Sulfstead, MKG Digital Marketing Expert
Digital advertising has the potential to deliver far more impact if its efforts are integrated with the efforts of other digital marketing channels in a cohesive and complete marketing strategy focused on achieving the core business objectives.
Digital Advertising Protips: Three things to review when optimizing a PPC campaign
Wasted Spend

What to look for: Keywords with clicks but no conversions

"...a click costs you money and if it's not generating anything for you, get that cleaned up [to save ad spend]" - Jess Sulfstead, MKG Digital Marketing Expert

Recommendation: Remove the terms and consider adding these terms to a negative keywords list.

Click Through Rate (CTR)

What to look for: Ads with high impressions but low clicks

"...[CTR] is an indication that the keywords and text in your ads are compelling and relevant for people to want to click through…" - Jess Sulfstead, MKG Digital Marketing Expert

Recommendation: Tweak existing ad copy or write new ad copy

Conversion Rate

What to look for: Ads with good CTR but a low conversion rate

"...ads that have a really high click through rate, but then a low conversion rate indicate that your landing page isn't great." - Jess Sulfstead, MKG Digital Marketing Expert

Recommendation: Review the landing page experience and optimize the page for conversion
Ready to get started with Digital Advertising?
If you would like to learn more about the Digital Advertising services and team that MKG Marketing provides, feel free to visit the Digital Advertising Services page.
However, if you'd like to get your digital advertising efforts started today, reach out and book a chemistry call with our business development team.