We're on a roll now! July marks the third consecutive month of the View from Here blog series. If you didn't get a chance to read the May 2019 or June 2019 posts you can look them up here.
Allora ("so..." in Italian) ... what happened at MKG Marketing in the past 30 days?
Contentstack Wins CODiE Award for Best Content Management Platform
Our client Contentstack delivers a phenomenal headless CMS product that can serve the needs of engineers, marketers as well as business users.
We are thrilled to mention that they've been awarded the SIIA 2019 CODiE Award for Best Content Management Platform this Spring. Right on!
Read more about this big win on the Contentstack blog.
![]('/images/blog/best content management platform contentstack.webp')
John Ballard Travels to Spain
John just returned from a week and a half of traveling through Spain. Check out a few of his photos from his time off!
Take a look at John (in the bright green shorts!) and his wife in Montserrat in Spain. This area is rumored to have a lot of UFO activity in the area ... spooky!
![Lots of UFO and Strange activity in this area]('/images/blog/J Ballard compressed monserat.webp')
And here is John photographed in front of the Sagrada Familia. While it's been under construction for over a century, it only took John a little bit more than a decade to finally visit Barcelona and enter the church ;)
![]('/images/blog/John Ballard, Sagrada Family - MKG Marketing.webp')
Kerry Speaks to Propellant Labs about People First Culture
Gene Swank of Propellant Labs asked COO Kerry Guard to lead an HR and Culture discussion with the Propellant Labs incubator businesses.
Kerry covered:
The role of Values in setting your culture
How HR is important at a fast-growing business
Q&A from other business owners
If you have any questions for Kerry about culture or HR at a fast-growing company don't hesitate to mention or DM us on Twitter at @mkgmarketinginc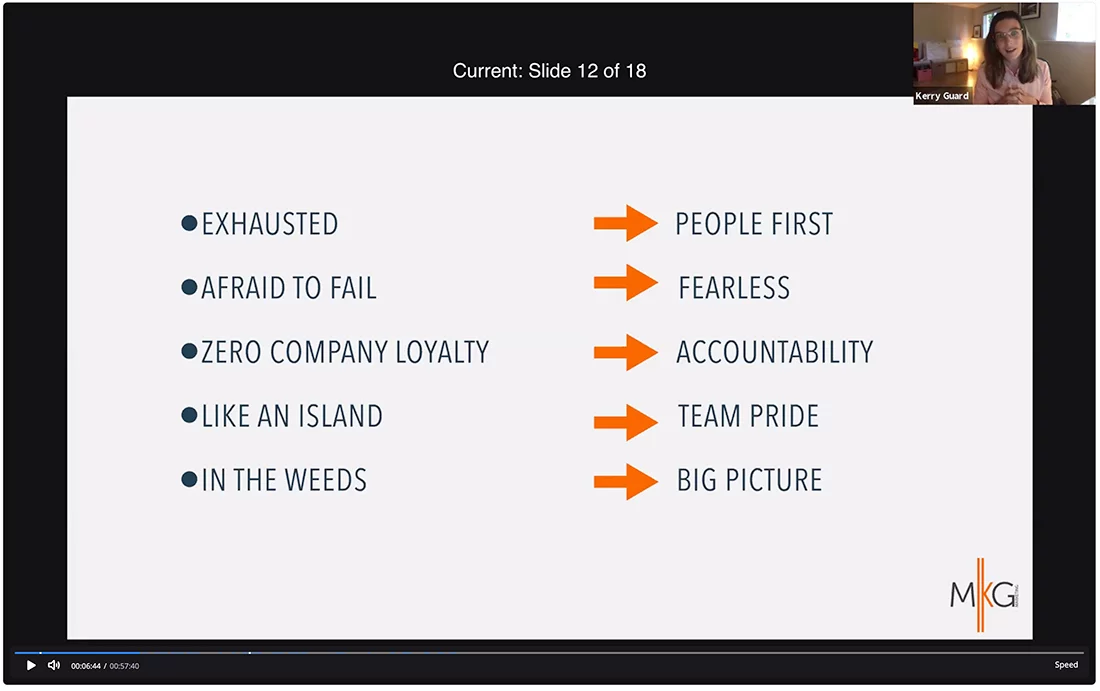 That's a wrap!
Lots of exciting things happening at MKG in the past 30 days - and even more are on the horizon!
If you have any questions for me directly, don't hesitate to visit our contact page to ask them or hit us up on Twitter at @mkgmarketinginc